Main information:
Information on your visit
Current information
Court Garden and Lustheim Palace closed
Schleißheim Court Garden and Lustheim Palace will be closed until Friday 8 December 2023 for safety reasons and are expected to reopen on Saturday 9 December.
---
Renovation work at Lustheim Palace
The branch museum of the Bavarian National Museum in Lustheim Palace is being renovated, which is why there may currently be restrictions there. However, it is still worth a visit: the museum will have to be temporarily closed from 15 January to the beginning of March 2024.
Opening hours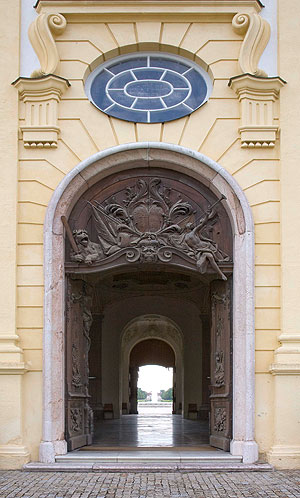 Public holidays: All objects at the Schleißheim palace complex are closed on 1 January, Shrove Tuesday and 24 / 25 / 31 December.
Schleißheim Old and New Palace, Lustheim Palace
April-September: 9 am-6 pm
October-March: 10 am-4 pm
closed Mondays (except: 6 January, Easter Monday, 1 May, Whit Monday, 15 August, 3 October, 1 November)
"Beautiful Stable" and Renatus Chapel
(in the pavilions near Lustheim Palace)
April-September: 9 am-6 pm
closed Mondays
(except: Easter Monday, 1 May, Whit Monday)
closed October-March
Court Garden
January, February, November, December: 8 am-5 pm
March, October: 8 am-6 pm
April, September: 8 am-7 pm
May-August: 8 am-8 pm
Waterworks
April to end of September:
daily 10 am to 4 pm · start on the hour · duration approx. 30 minutes
Guided tours
There are no regular guided tours in the Schleißheim palaces, but in the New Palace you can make use of our audio-guide (available in German, English, Italian, and French – with costs).
it is also possible to book special guided tours in English for groups on the New Palace.