Main information:
Information for visitors
Current information
COVID-19: There is currently no obligation to wear a mask. However, we recommend wearing an FFP2 mask or at least a medical face mask.

Opening hours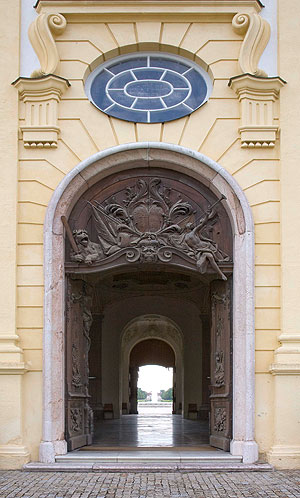 Public holidays: All objects at the Schleißheim palace complex are closed on 1 January, Shrove Tuesday and 24 / 25 / 31 December.
Schleißheim Old and New Palace, Lustheim Palace
April-September: 9 am-6 pm
October-March: 10 am-4 pm
closed Mondays (except: 6 January, Easter Monday, 1 May, Whit Monday, 15 August, 3 October, 1 November)
"Beautiful Stable" and Renatus Chapel
(in the pavilions near Lustheim Palace)
April-September: 9 am-6 pm
closed Mondays
(except: Easter Monday, 1 May, Whit Monday)
closed October-March
Court Garden
January, February, November, December: 8 am-5 pm
March, October: 8 am-6 pm
April, September: 8 am-7 pm
May-August: 8 am-8 pm
Waterworks
April to mid-September:
Monday to Friday between 11.30 am and 4 pm
Saturday and Sunday between 10 am and 6 pm
Guided tours
There are no regular guided tours in the Schleißheim palaces, but in the New Palace you can make use of our audio-guide (available in German, English, Italian, and French – with costs).
it is also possible to book special guided tours in English for groups on the New Palace.