Main information:
General information for visitors
Information for visitors with reduced mobility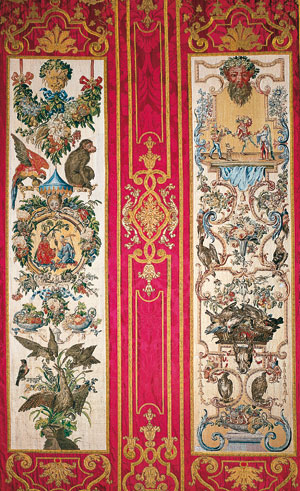 Old Palace: The Old Palace is accessible; there is a lift.
New Palace: The entrance hall and ground floor are accessible via ramp; there is a lift to the first floor.
Lustheim Palace: To get into the museum five steps are to be negotiated; the lower floor is only accessible via staircase. For wheelchair users a mobile stair climber is available.
There are barrier-free toilets in the New and in the Old Palace.
Plan of the Schleißheim palace complex
Here you will find a plan of the Schleißheim palaces and court garden.
Photography and filming
Taking pictures for private use (only with the usual hand-held cameras and without light and tripod etc.) does not require a permit. Photo and film shootings for further use as well as the flying of drones / multicopters are basically subject to approval and charges. Here you will find information on photography permits / film permits.
Bulky items
Bulky items may not be taken into the palaces. Lockers for large bags, rucksacks etc. are available in the New Palace. Prams and child carriers can be left at the palace entrance. No liability can be accepted for items deposited in lockers or at the entrance.
Dogs
Dogs may only be taken into the palaces if they are carried. Unfortunately, we cannot offer supervision for animals brought along. Please keep dogs on an lead in the Court Garden.
| top |