Main information:
Information for visitors
Court Garden closes earlier on 25 and 27 July
On 25 and 27 July 2018, open-air events will take place in the evening at the Court Grarden. For this reason, the Court Garden closes at 6 pm on these days.
Old Palace closed in parts until the end of August 2018
Due to building work the exhibition on the the passion of Christ (part of "The religious year and its festivals" – Gertrud Weinhold Collection) in the basement of the Old Palace will be closed to the public until the end of August 2018.
We apologize for any inconveniece caused.

Opening hours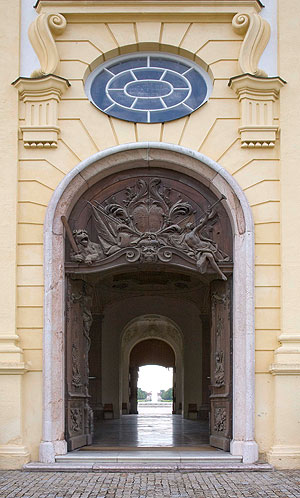 Public holidays: All objects at the Schleißheim palace complex are closed on 1 January, Shrove Tuesday and 24 / 25 / 31 December.
Schleißheim Old and New Palace, Lustheim Palace
April-September: 9 am-6 pm
October-March: 10 am-4 pm
closed Mondays
"Beautiful Stable" and Renatus Chapel
(in the pavilions near Lustheim Palace)
April-September: 9 am-6 pm
closed Mondays
closed October-March
Court Garden
January, February, November, December: 8 am-5 pm
March, October: 8 am-6 pm
April, September: 8 am-7 pm
May-August: 8 am-8 pm
Waterworks
April to mid-September:
Monday to Friday between 11.30 am and 4 pm
Saturday and Sunday between 10 am and 6 pm
Guided tours
There are no regular guided tours in the Schleißheim palaces, but in the New Palace you can make use of our audio-guide (available in German, English, Italian, and French – with costs).
it is also possible to book special guided tours in English for groups.
| top |